Resource Center/Article • 04/05/2021
Looking Back on the 2020 GMT Benchmark Report
In anticipation of the upcoming report, we're highlighting five insights from last year's Benchmark Report!
The
2021 Green Mountain Benchmark Report
will be here before we know it, so today we're looking back on last year's report in anticipation of how shippers responses will have changed due to the pandemic. We're highlighting five insights from last year's report we're eager to know how the pandemic has changed.
1. Parcel was the fastest growing mode for the fifth consecutive year. Will it be again?
Early indicators point to yes – we've mentioned several times now the steep growth of E-Commerce driven by the COVID-19 pandemic. With a 44% YOY growth in E-Commerce spend, it's hard to imagine Parcel won't be the dominant mode once again.
2. Fast-Order-Fulfillment was the number one primary strategy focus for shippers, and Returns Policy and Operations came in last. How did this mix change in 2020?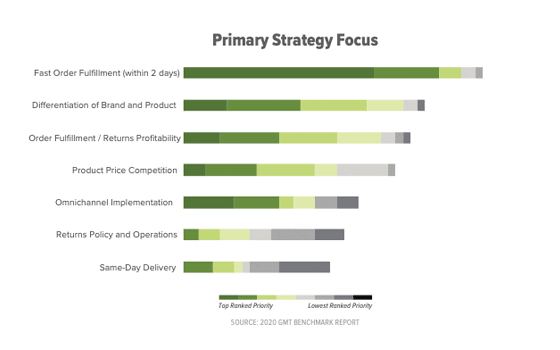 Fast-Order-Fulfillment will likely remain at the top; however, will we see large shifts in items like: Order Fulfillment / Returns Profitability, Omnichannel Implementation, or Product Price Competition? The rise in E-Commerce and reduced in-store shopping certainly could have shifted these priorities for shippers. But what about new priorities like
carrier diversification
and
BOPIS/curbside
? It's possible we'll see these strategies enter the primary strategy focus fray. And similarly, how will shippers rank their internal challenges from 2020?
3. In 2019, 43% of shippers said they lost money on shipping, with 57% breaking even or making a profit.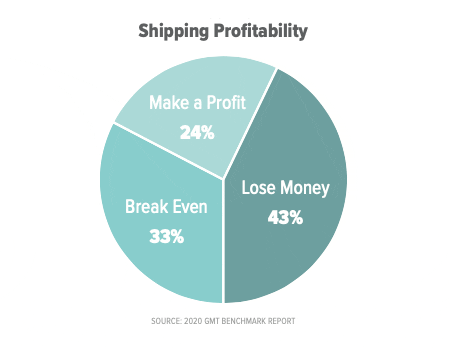 It's hard to imagine shipping costs during 2020 went down for the majority of shippers, but will we see them implement more concentration on shipping profitability (i.e. pass the cost to customers)?
4. Only 4% of volume share was attributed to carriers other than FedEx, UPS, USPS, and Amazon. Will we see this number change dramatically thanks to increased focus on carrier diversification?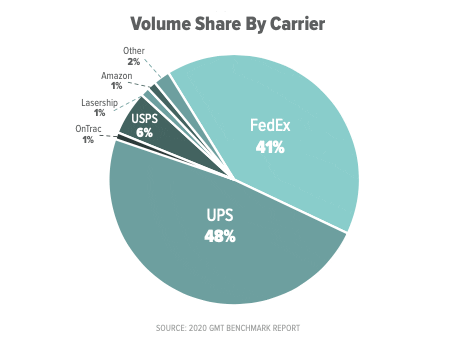 Maybe not dramatically, but we're certain we'll see a rise in this number overall. Somewhat related, we're also curious to see how the parcel service mix adapted in 2020.
5. Base rate increases and accessorial/other surcharges drove cost inflation in 2019, did this change in 2020?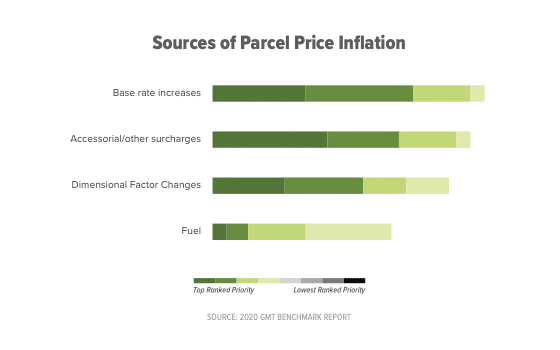 Probably not, but cost inflation factors are still a good metric to keep an eye on and track – even when they seem obvious. That's because they're closely related to cost mitigation strategies, which we're equally curious to see how these strategies shifted in a year. Will renegotiation or bidding business still be the primary tactic? We can't wait to find out.
The
2021 Green Mountain Benchmark Report
will be released soon. Register for the
Parcel Summit
to gain early access to this report and additional webinars that review powerful industry insights, as well as fun and interactive networking events for shippers looking to connect with peers!
Share this page: