Resource Center/Article • 07/30/2019
GMT Goes All In to Support Memphis Community and the World Golf Championship FedEx St. Jude Invitational
Green Mountain Technology purchased a house near TPC Southwind for WGC-FedEx St. Jude Invitational guests and future events.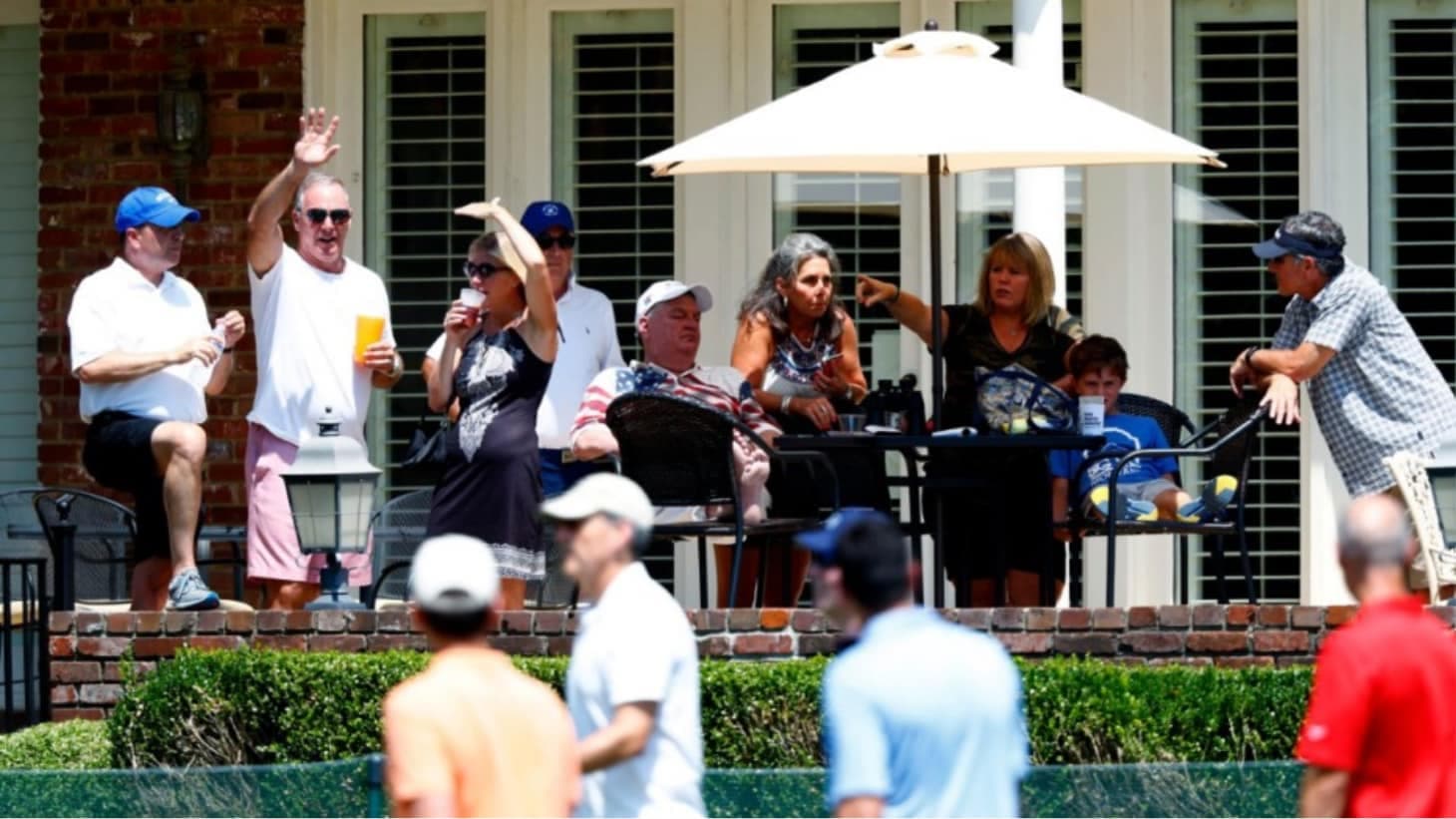 Green Mountain Technology recently purchased a home along the first fairway of TPC Southwind for guests to relax and watch the 2019 WGC-FedEx St. Jude Invitational. (Houston Cofield Special To The Daily Memphian)
The house is perfectly located, just a few hundred feet from the first tee at TPC Southwind, with a gorgeous back patio that overlooks the fairway.
A local company called Green Mountain Technology bought the house to entertain customers and friends during the tournament.
It didn't rent the house. It bought it for $495,000. To use it for one week a year.
"This tournament is just going to keep getting better and better," said Craig Russell, the founder and CEO of the technology and logistics company. "It's fantastic for Memphis. We've entertained 150 people every day. It's just going to get better from here."
Russell's partner, Jim Jacobs, actually came up with the idea. He noticed the listing for the house at 3345 Gallery Drive back in March.
"He sent me an email with the listing," Russell said. "It was perfect."
Trafalgar Village Investments closed on the house April 2. Russell — a passionate supporter of all things Memphis, including the University of Memphis — grew up in the Trafalgar Village part of the city.
The company immediately set about renovating the property in time for the tournament. By Saturday, the patio was packed with happy revelers. Signs in the back yard identified the merry proceedings as the "Green Mountain Technology Watch Party."
"We sponsor a BBQ team, which is doing the cooking," Russell said. "We wouldn't have done this if the tournament hadn't changed. But it's been great. The sky is the limit for the future."
OK, but the golf tournament is just one week a year. What, exactly, does Green Mountain plan to do with the house the other 51 weeks?
"We'll use it to put up visitors," Russell said. "And someone from St. Jude approached me the other day to see if they could use it during some of their events. That sounds like a great idea.
"I'm very optimistic about the tournament and I'm very optimistic about the city. This has been an amazing week for everyone."
Share this page: