Resource Center/Article • 12/06/2022
2023 General Rate Increases
Find out where your carriers stack up in 2023's average general rate increases – better or worse, use this info to plan your next strategy.
General rate increases are a great indicator for market inflation; however, depending upon your specific contract and/or frequent services, the impact to you could be much greater. Even if you fare better, keep these 2023 general rate increases in mind as you plan your next RFP or contract extension.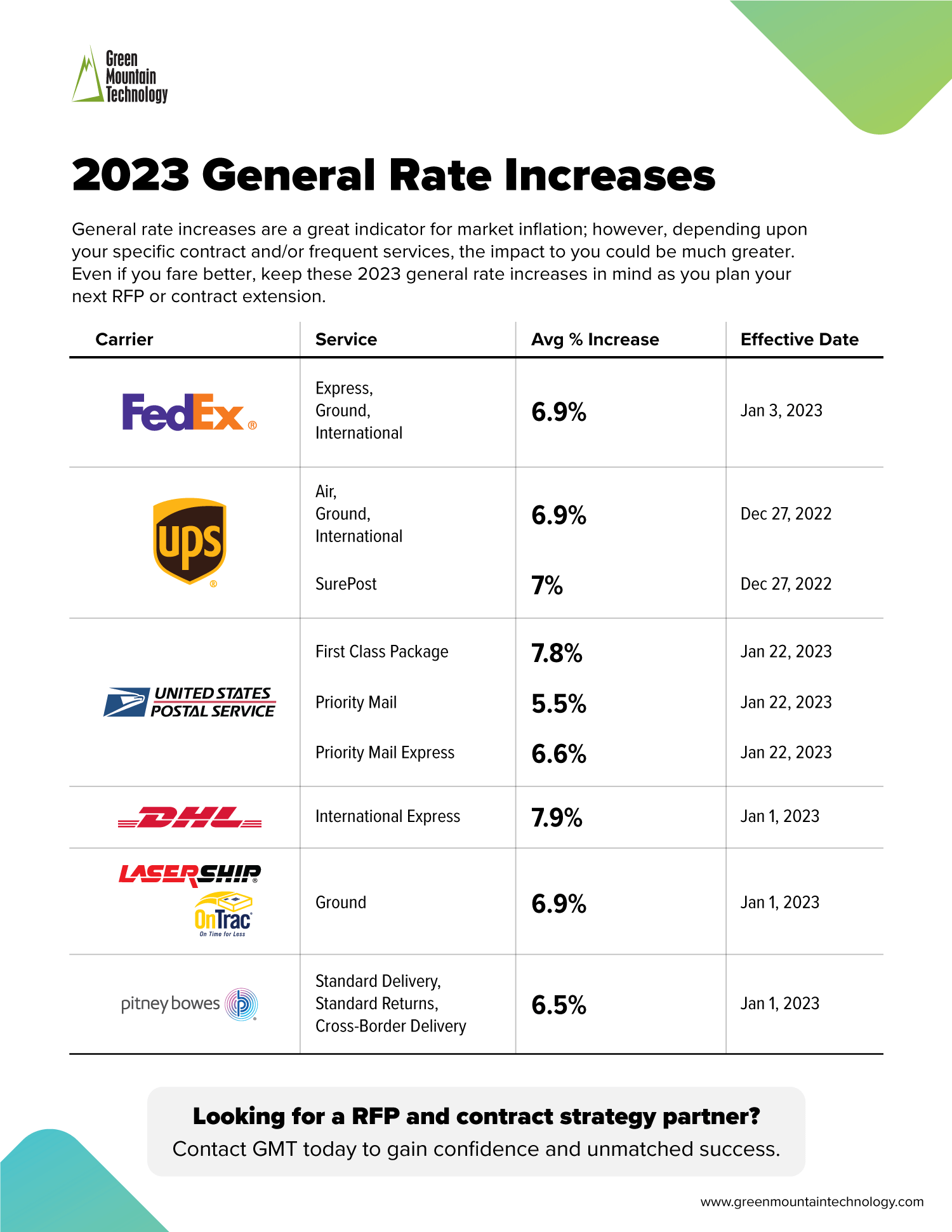 Looking for a RFP and contract strategy partner?
Contact GMT today to gain confidence and unmatched success.
Share this page: